Fabricación de protectores faciales completos utilizando
la cortadora de superficie plana Colex Sharpcut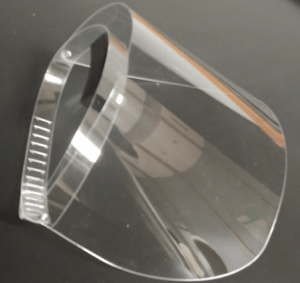 Descripción general:
Este producto es un protector facial completo que permite el ajuste del tamaño de la cabeza. Incorpora una función de bisagra y proporciona una almohadilla de espuma donde hace contacto con la frente del usuario.
Plástico Copoliéster Transparente (PETG SH 0.030 48 x 96 CL F2 I VI FDA)
Se pueden sustituir otros materiales según disponibilidad
Caucho de neopreno de 1 "x 1" con adhesivo cortado a longitudes de 4 "1 ea.
Cinta de vinilo de 3/8 "
Remache POP .125 "x .265" Acero galvanizado (Marca Pop SD42-BS) Cantidad 2 ud.
#5 Arandela plana de acero galvanizado (# 6 también funcionará) Cantidad 4 cada uno
Colex Sharpcut Flatbed Cutter w/ 4' x 8' cut area.

Tool 2 – Oscillating knife with Colex Blade T00420 (see appendix)
Tool 3 – Double edge Colex Blade T00312

Tape Dispenser
Manual or air assisted PoP Rivet Gun
Band Saw or other method to cut Neoprene Rubber
Cutting the Shield and Strap on the Colex Sharpcut.

Two computer PDF templates located below are needed for the Sharpcut. These two templates are used to maximize material usage and are designed for 48" x 96" material. (Templates can be modified for different sizes)
To balance the number of parts template 1 needs to run 8 times and template 3 needs to run 1 Time. This will produce 219 sets of parts.
Both programs use the same Tool Setup with the Oscillating Knife in Tool 2 and the Double Edge Knife in Tool 3.

Tool 2 Feed Rate = 100 in./min. Plunge Rate = 300 in./min. (Runtime= 16 min.)
Tool 3 Feed Rate = 350 in./min. Plunge Rate = 300 in./min. (Runtime= 61 min.)
One item to note: The bottom left corner of the material has a tendency to lift while cutting in this area. Taping down this corner to the bed to the material alleviated this problem. Reorganizing the layout to limit the amount of cutting in the corners and edges is a better long term solution.
Recortes de plantilla 1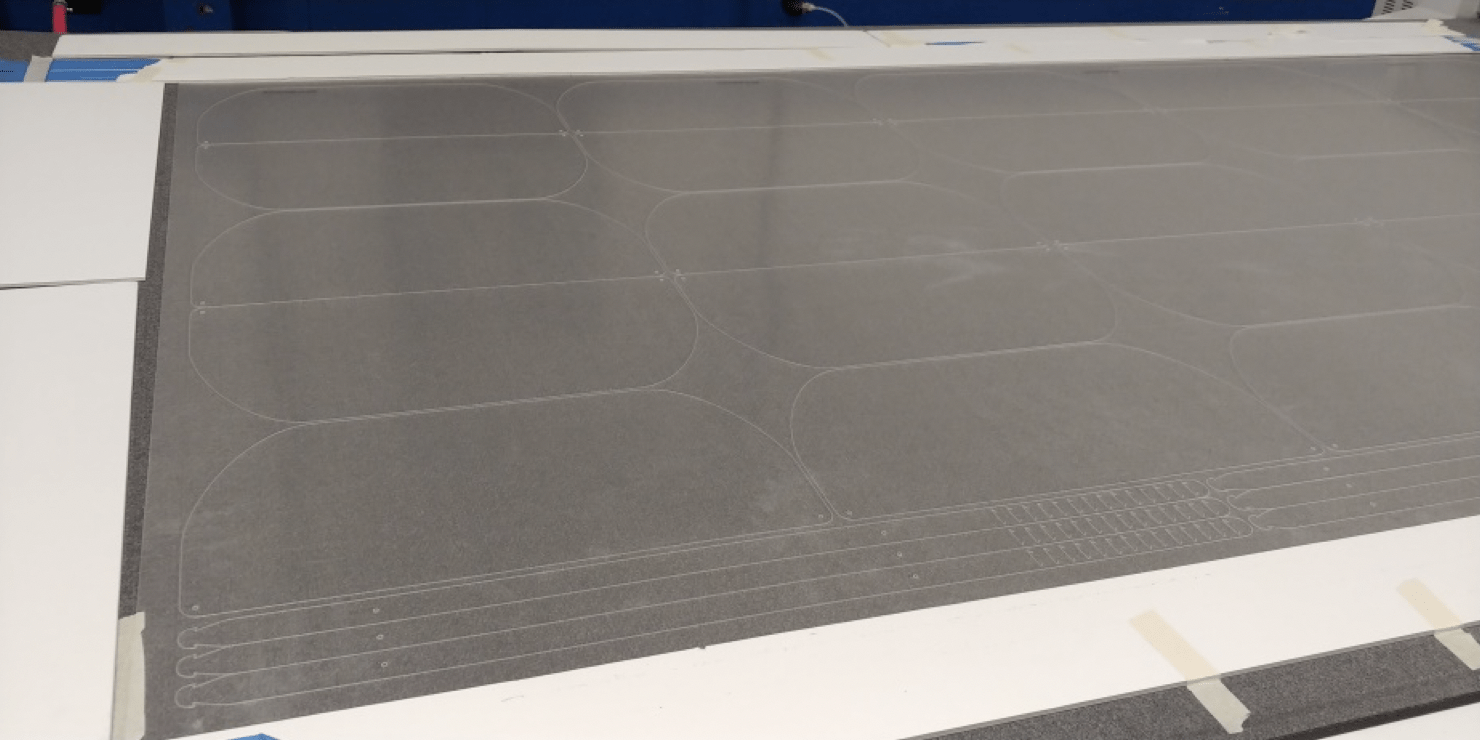 Preparación de componentes para ensamblaje
El PETG tiene una película protectora en ambos lados. Esta película debe retirarse por completo de la correa y el protector debe retirarse de las esquinas a ambos lados para permitir la instalación de los remaches. Vea las ilustraciones a continuación.
Recién salido del cortador con la película protectora todavía adherida.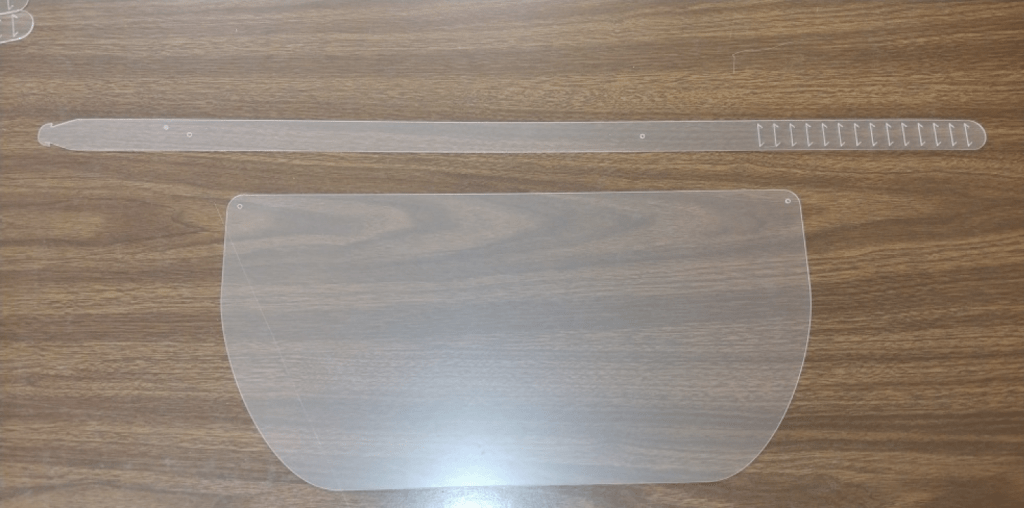 Escudo con película protectora retirada.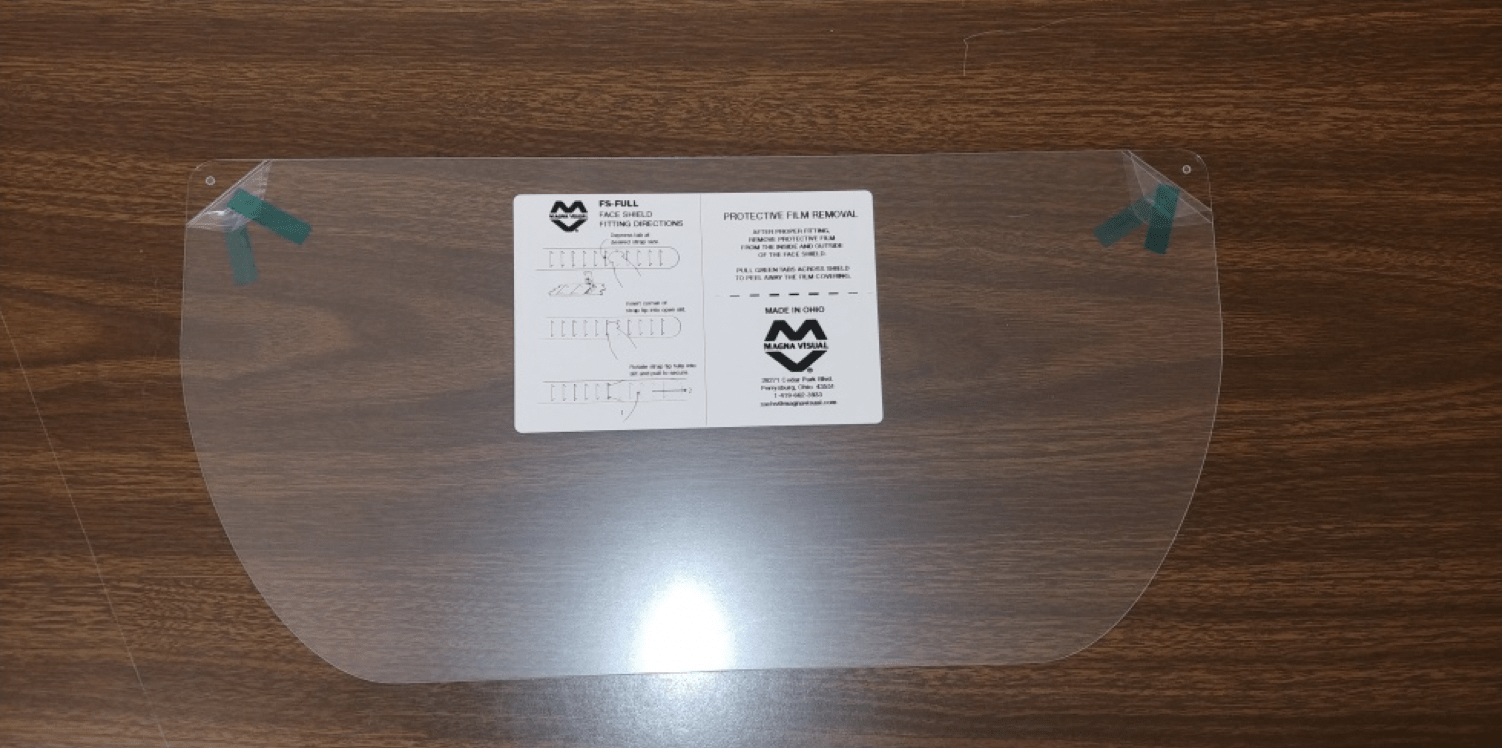 Detalle de la película de escudo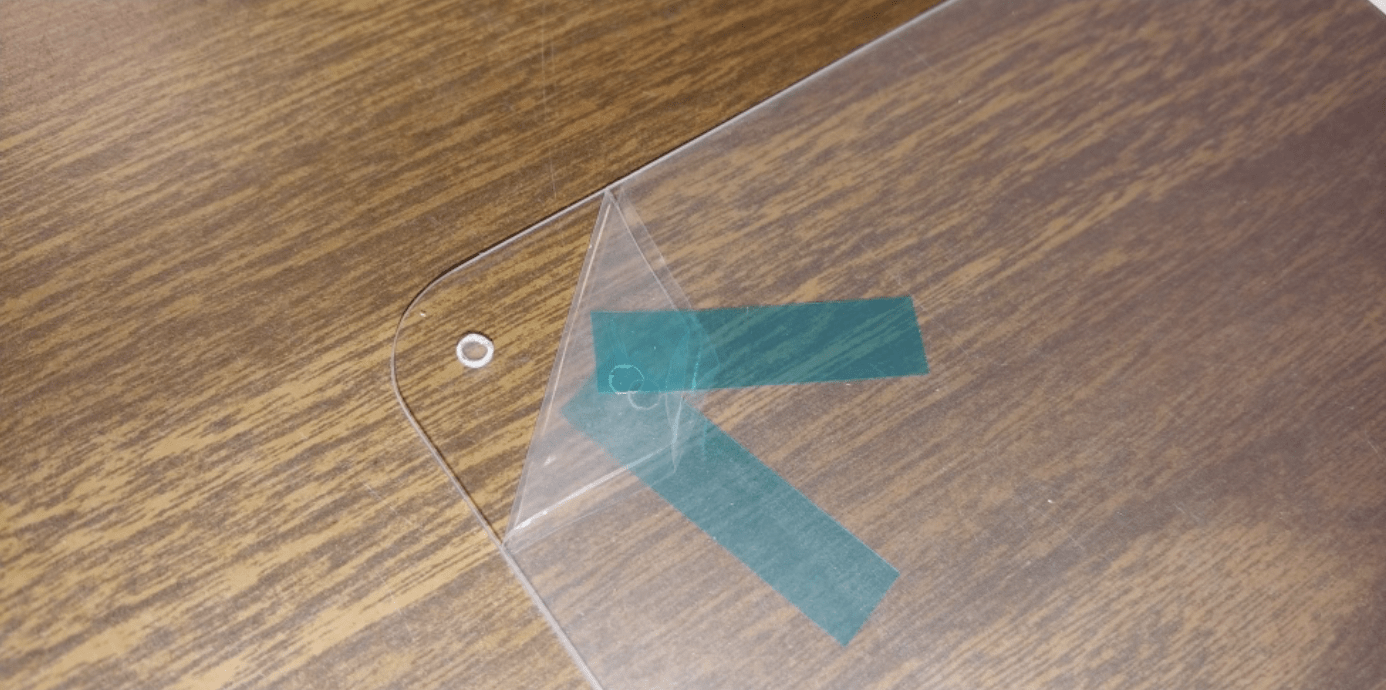 1. Todas las partes listas para ensamblar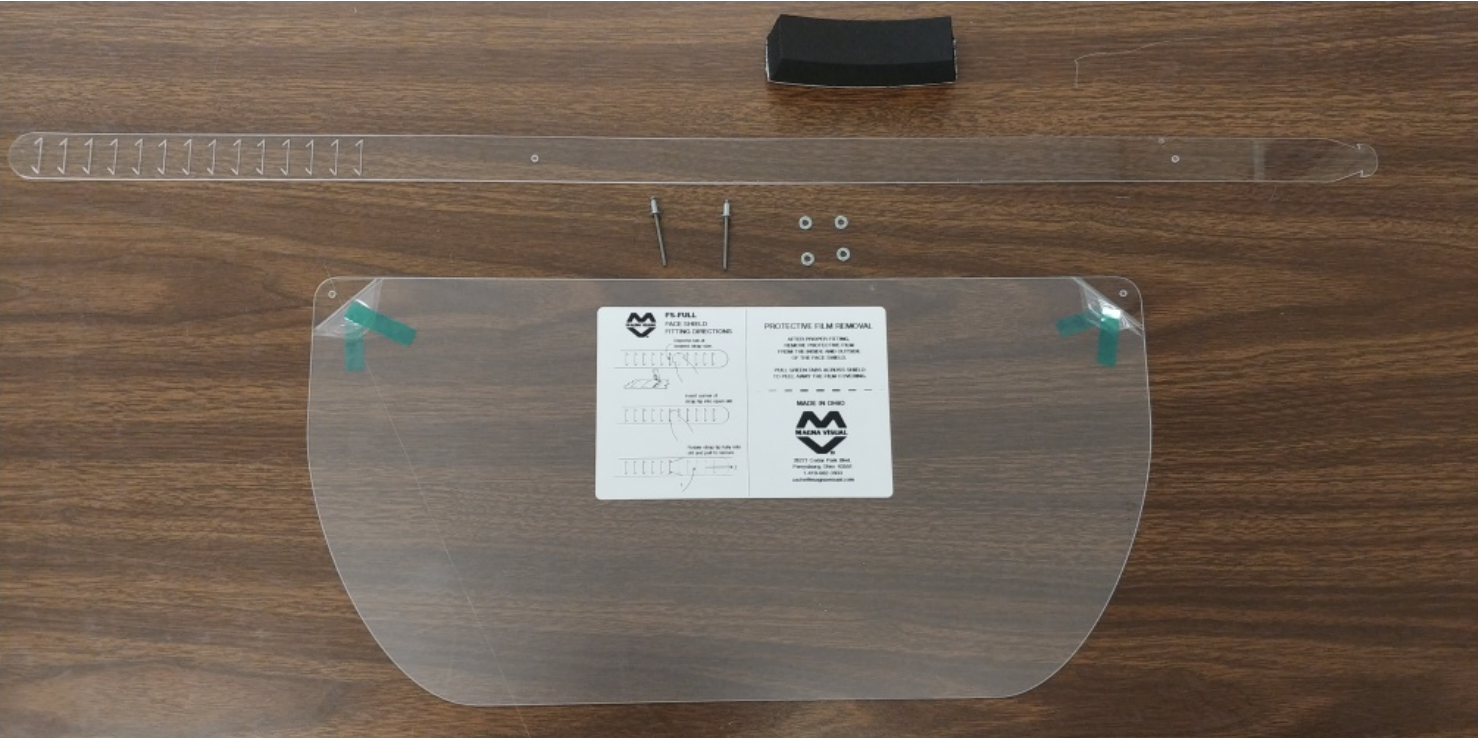 2. Coloque adhesivo de goma de neopreno con respaldo en la correa. Hay pequeñas marcas en la correa utilizada para la alineación.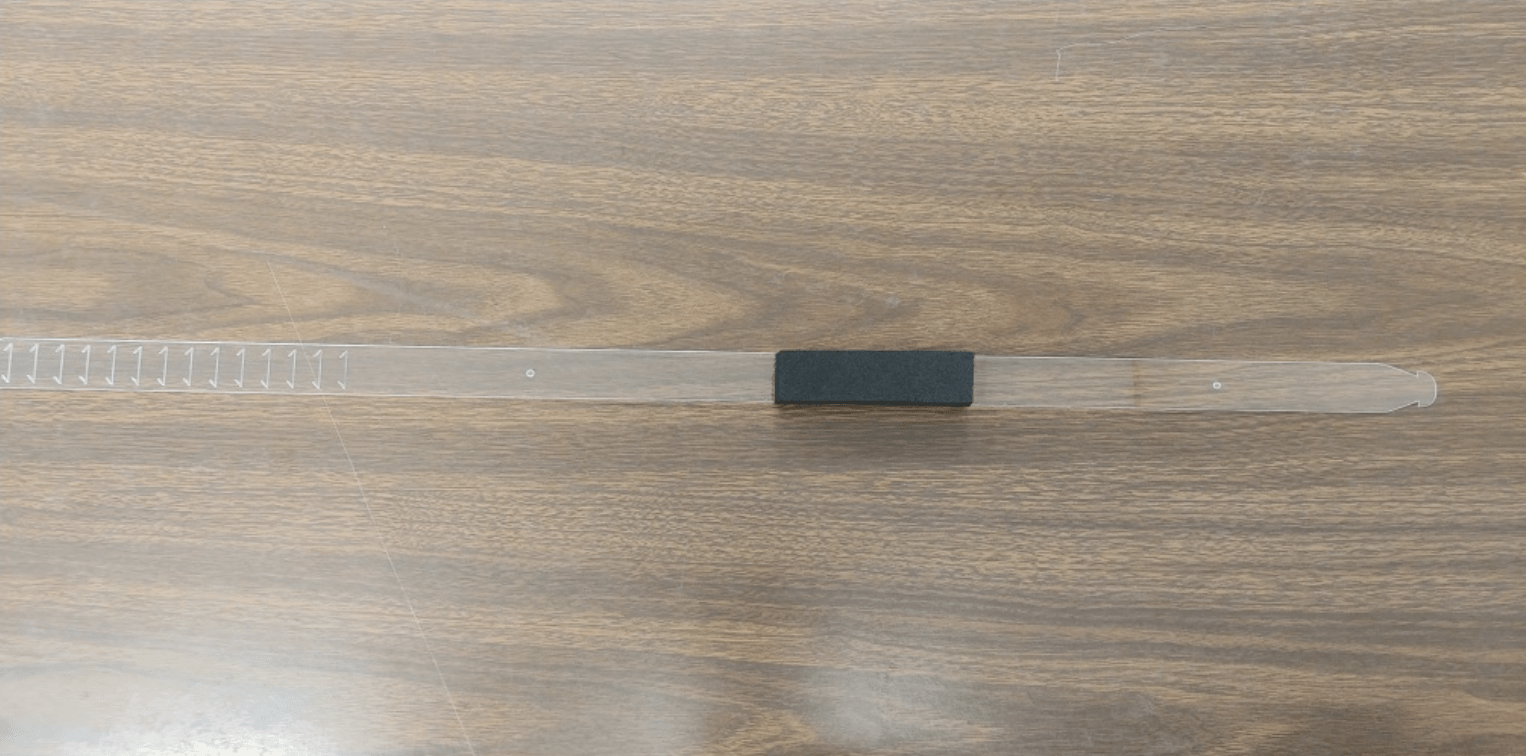 3. Para remachar la correa al protector, inserte el remache en uno de los agujeros de la correa. Asegúrese de insertar en el mismo lado donde está la almohadilla de neopreno. Esto mantendrá el extremo liso del remache contra la cabeza del usuario. Este método de usar los remaches permite que el escudo gire si el usuario lo desea.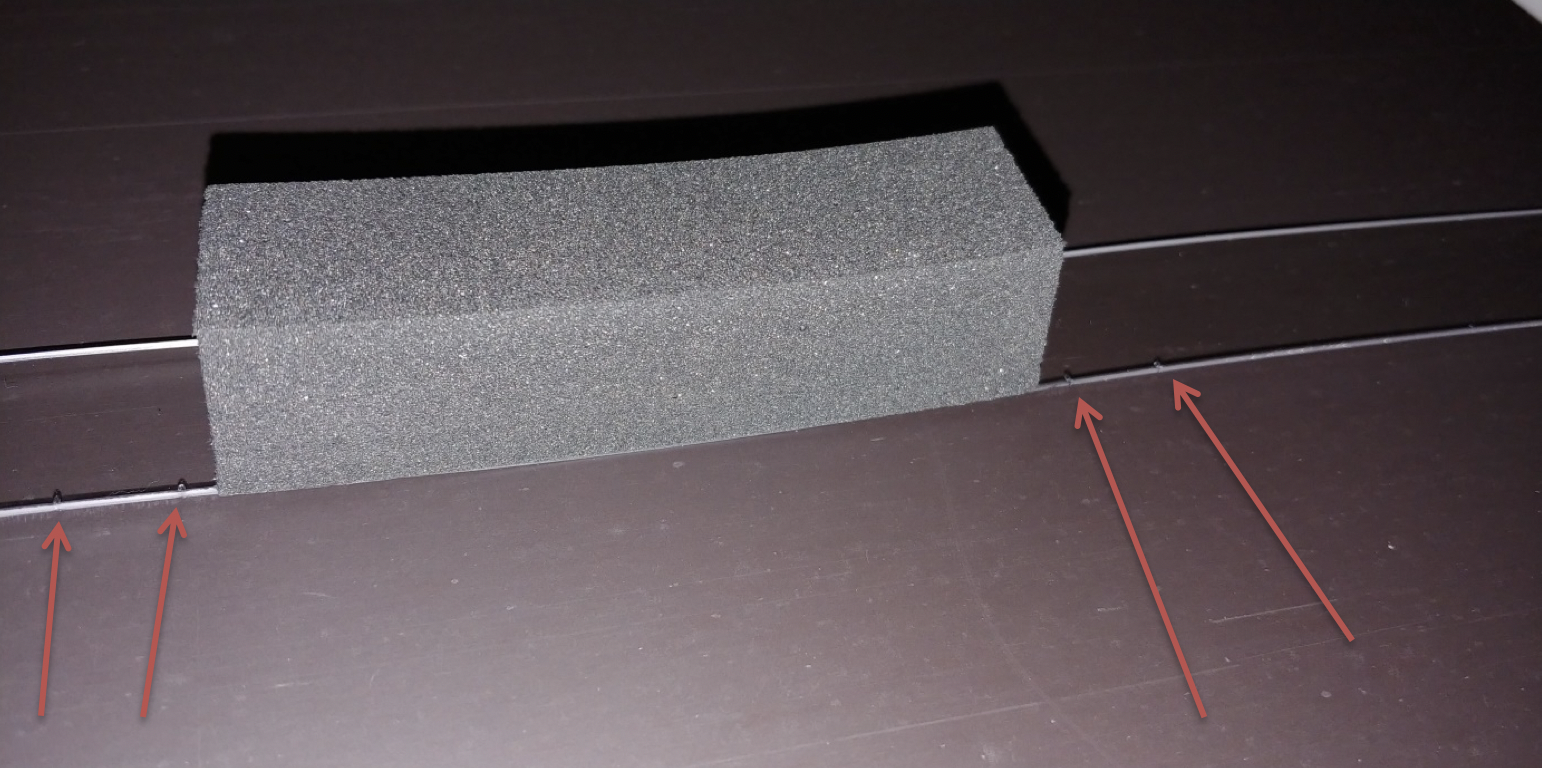 4. Luego coloque una arandela sobre el remache y luego el escudo y finalmente otra arandela. Luego ajuste el remache con la herramienta de remache.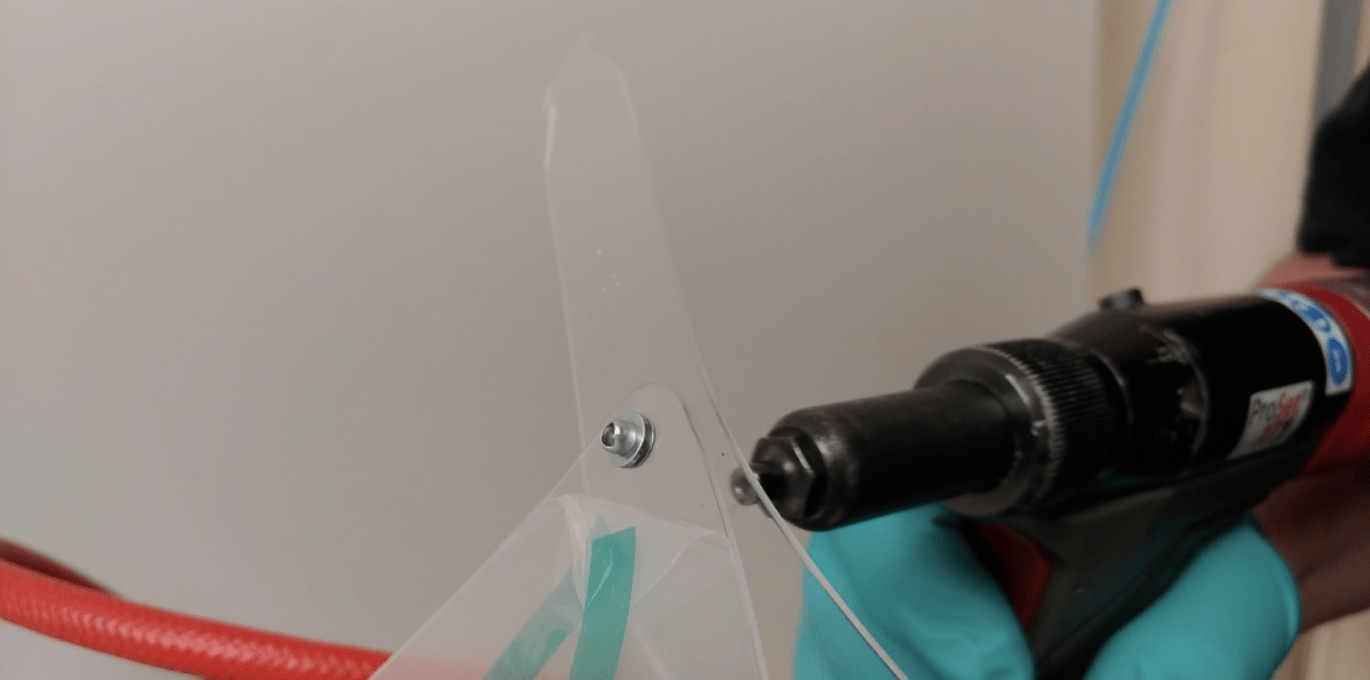 5. Repita con el otro lado del escudo.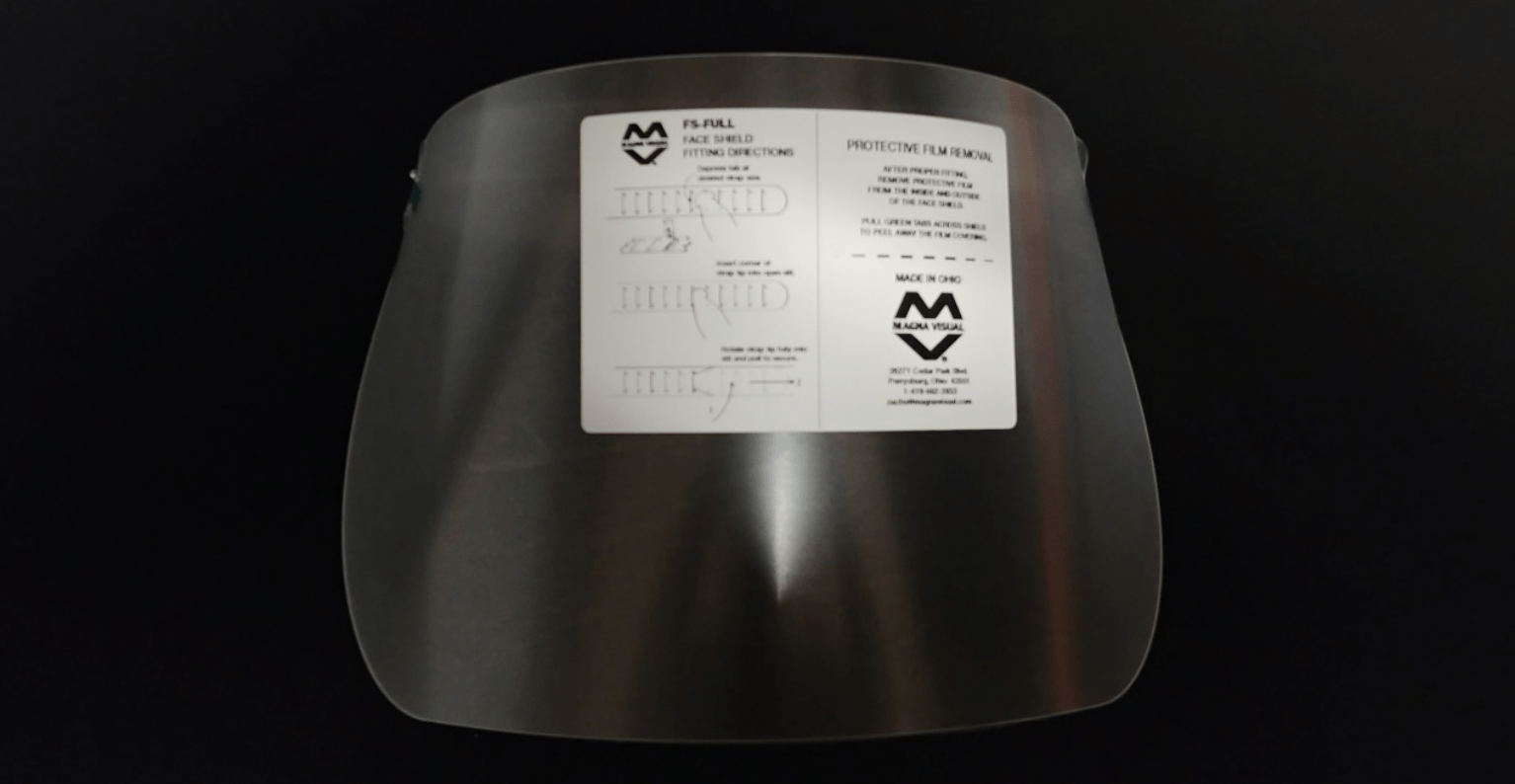 Empaquetado para envío (20 por caja)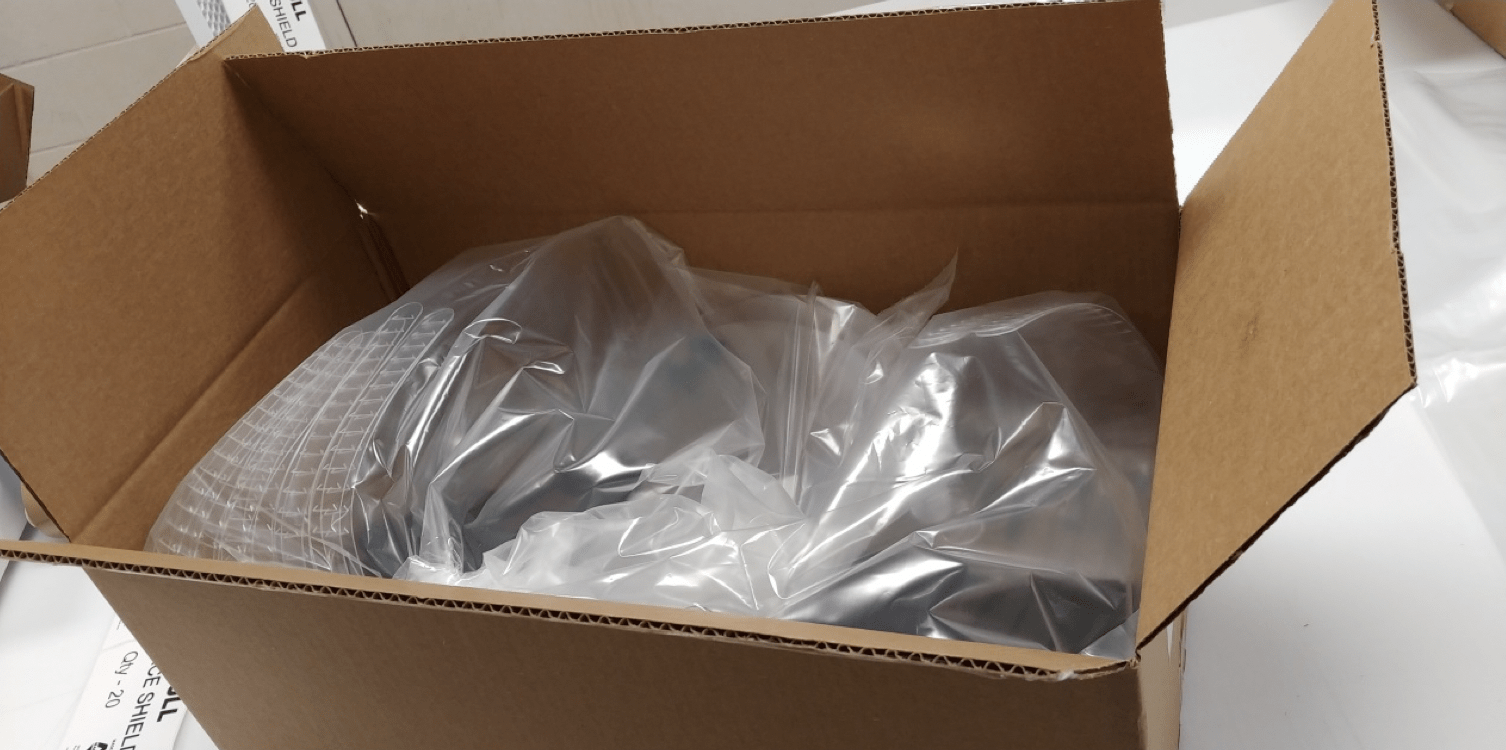 Colex quisiera darle un agradecimiento especial a Magna Visual Corporation por armar este producto tan rápido para ayudar a proteger a las personas del virus COVID-19.
ADVERTENCIA
TENGA EN CUENTA QUE ESTE PRODUCTO NO ESTÁ REGISTRADO O CERTIFICADO COMO DISPOSITIVO MÉDICO Y SOLO SE PROPORCIONA COMO UN MEDIO PARA REDUCIR O LIMITAR, CUANDO SE USA CORRECTAMENTE, EXPOSICIÓN A GOTAS RESPIRATORIAS. ESTA VISERA NO DEBE SER CONSIDERADA, BAJO NINGUNA CIRCUNSTANCIA, PROTEGER COMPLETAMENTE AL USUARIO DE LAS GOTAS RESPIRATORIAS EN EL AIRE. ESTE PRODUCTO NO HA SIDO PROBADO EN NINGÚN REQUISITO REGLAMENTARIO ESPECÍFICO RELACIONADO CON LOS PROTECTORES DE LA CARA O LA PROTECCIÓN DE LA CARA, Y SOLO SE SUMINISTRÓ PARA LOS PUPOSES DE LA EMERGENCIA ASOCIADOS CON ESCUDOS DE PROTECCIÓN DE CUALQUIER OTRO ESCUDO DE CARA CERTIFICADO DURANTE EL COVID DE 2020 EN EL EE. UU. ESTE PRODUCTO SE SUMINISTRA DE ACUERDO CON LA LEY DE PREPARACIÓN PÚBLICA Y PREPARACIÓN DE EMERGENCIA (PREP), ASÍ COMO EN RESPUESTA A VARIAS SOLICITUDES DE EMERGENCIA POR AUTORIDADES ESTATALES Y FEDERALES.