Bubble-Free Pro Table Applicator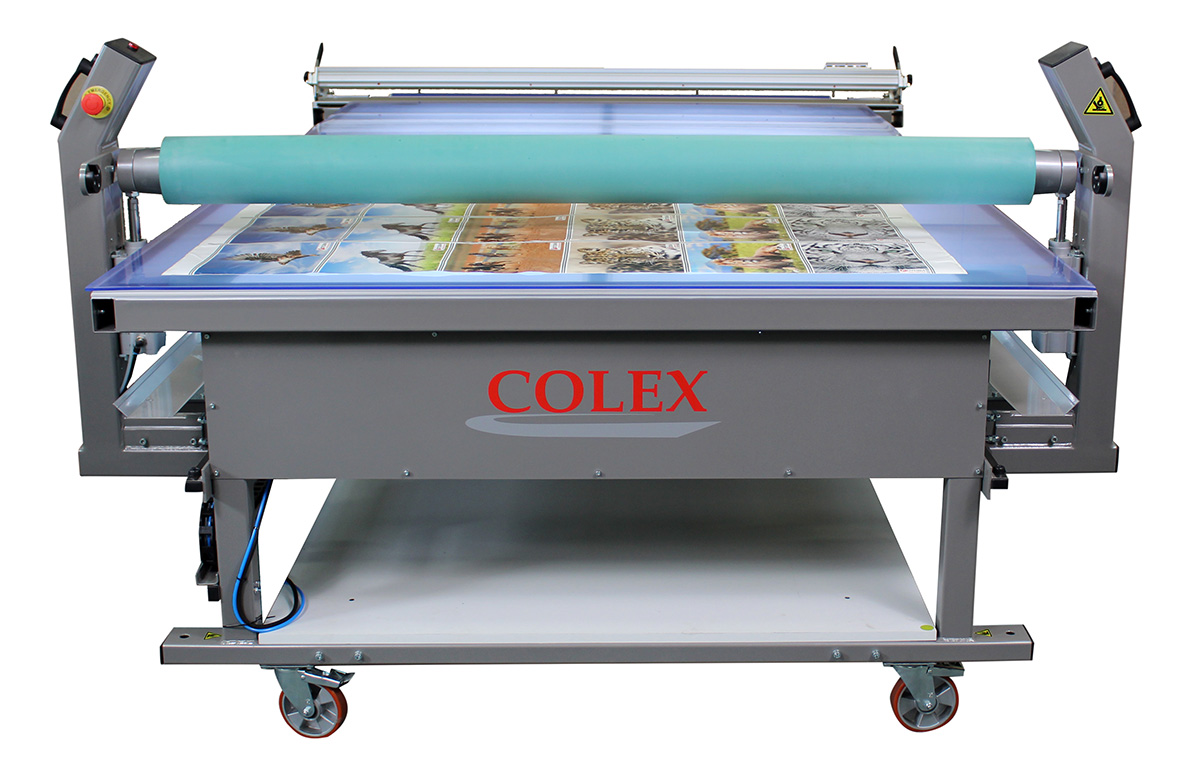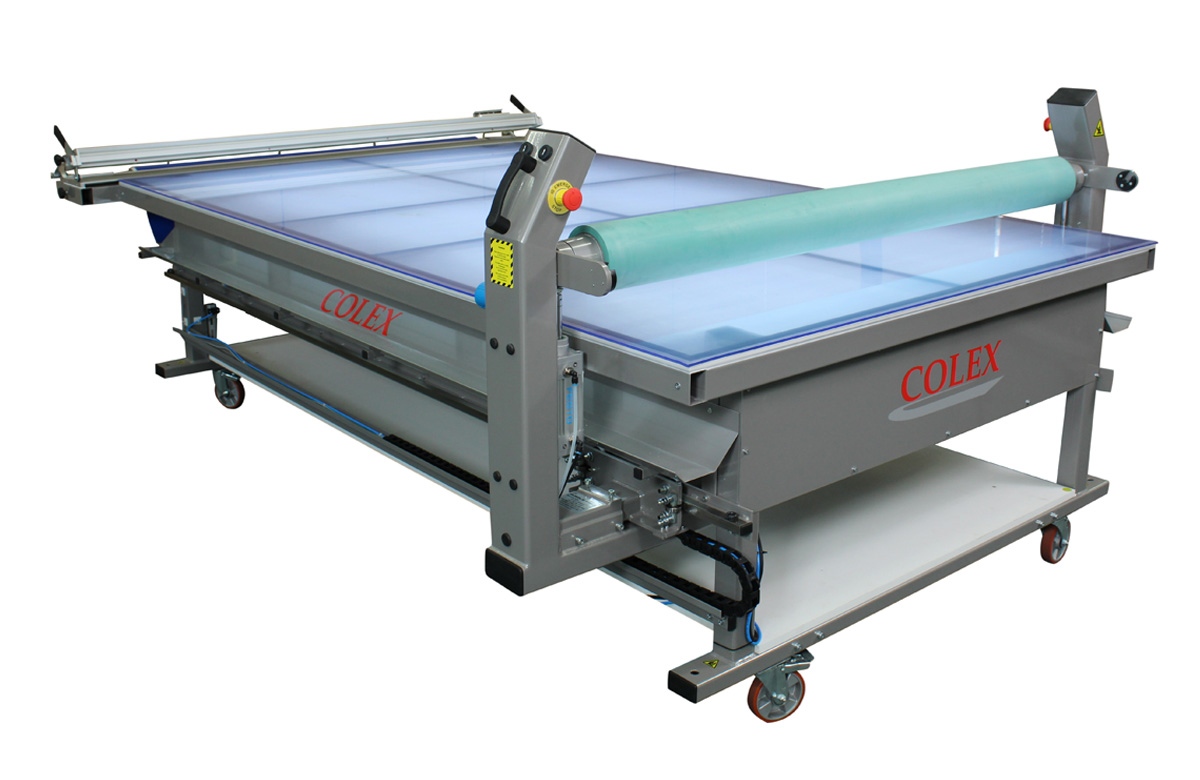 Operators can mount and laminate digital prints and apply application tape to any flat surface, banner, table, flat furniture. Thickness of media up to 2-3/8", 5" optional.
The pressure roller has 5/8" thick soft rubber coating to guarantee the bubble free & crease free application. The pressure roller is controllable from both sides. The pressure of the roller can be adjusted within a wide range by the pneumatic controllers. The castors with brakes allow the table to be easily moved or fixed in position.
Quick mounting without any bubbles,
wrinkles or creases

Controlled application pressure prevents
media stretching

Easy positioning of material to be mounted

Fast production speed for increased productivity
Silent Compressor (3cfm, 49-56 dB)

Extra roller for large tables

KeenCut EVO2 cutting unit

Maximum thickness of media 5"
| Models | Work Area | 3-Layer 10mm Safety Glass | LED Illuminated Glass Bed | Self Healing Mat | 2 Side Trays | Removeable Legs | Rubber Roller-100MM | Easy to Move and Install |
| --- | --- | --- | --- | --- | --- | --- | --- | --- |
| Bubble Free 1728 | 65'' x 8' | ☑️ | ☑️ | ☑️ | ☑️ | ☑️ | ☑️ | ☑️ |
| Bubble Free 1734 | 65'' x 10' | ☑️ | ☑️ | ☑️ | ☑️ | ☑️ | ☑️ | ☑️ |
| Bubble Free 1740 | 65'' x 12' | ☑️ | ☑️ | ☑️ | ☑️ | ☑️ | ☑️ | ☑️ |
| Bubble Free 1754 | 65'' x 16'5 | ☑️ | ☑️ | ☑️ | ☑️ | ☑️ | ☑️ | ☑️ |