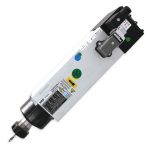 3 HP Router
Tools are not available for purchase online.
Please contact us for pricing.
See below for more detail information, sample photos and videos.
Description
Cut Sample Photos
Videos
Description
High-Frequency router used for cutting materials like aluminum, acrylic, hard plastic, soft plastic, di-bond, wood, gator board, and much more.