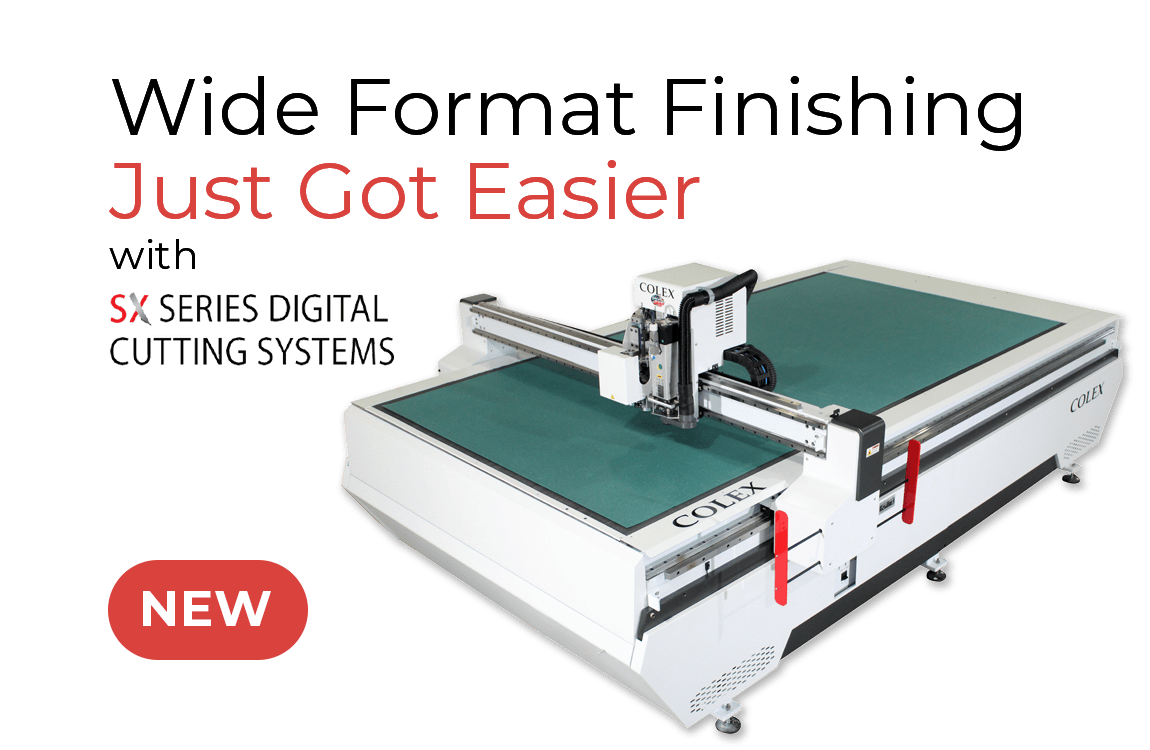 The unique design of the Colex SharpCUT's Triple interchangeable Tool Head allows you to quickly and efficiently switch between jobs. The individual tool modules can be switched in and out of the cutting head in seconds.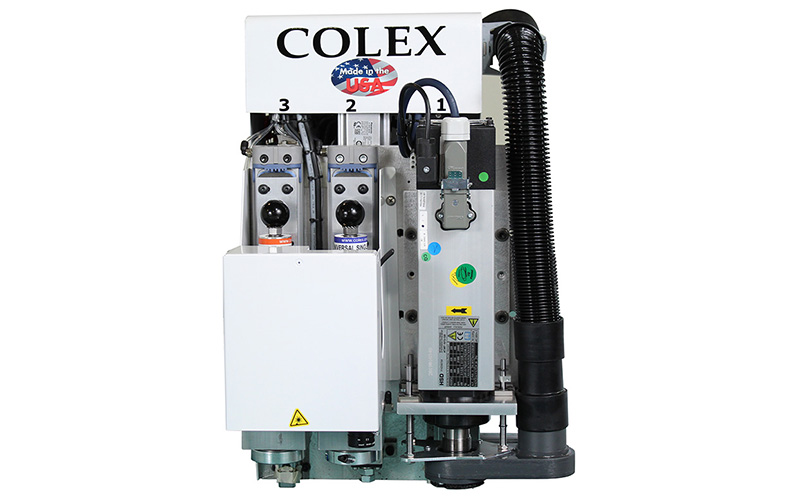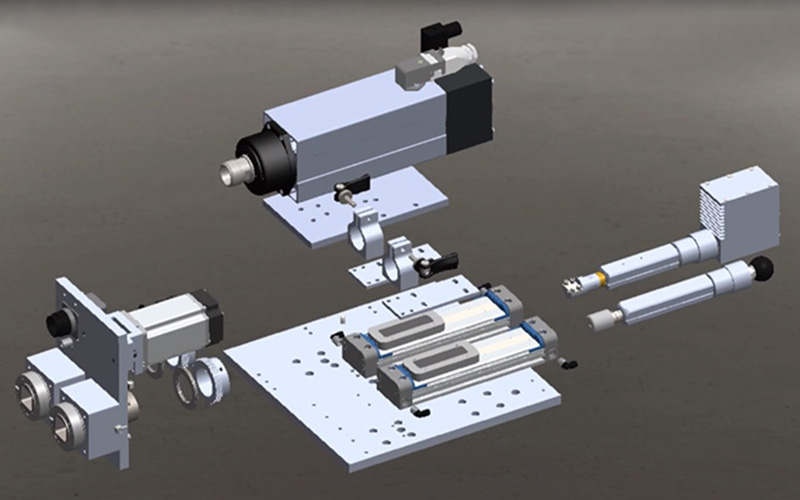 The Sharpcut, powered by Colex Cut Center can read any diameter registration mark, crop mark or square resulting in highly efficient production.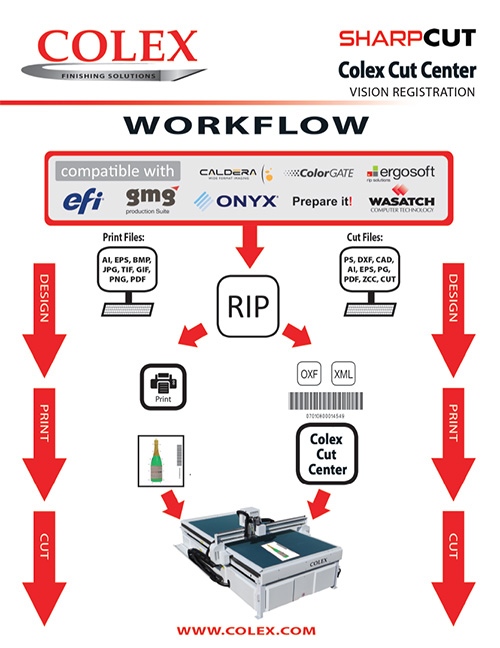 Vision Registration Video
The Colex SharpCUT has a very unique vacuum hold down system, unlike our competitors that have one or two vacuum blowers for the entire table surface. The Sharpcut has one vacuum blower per vacuum zone (On a 5'x10' model this is a 30"x40" area).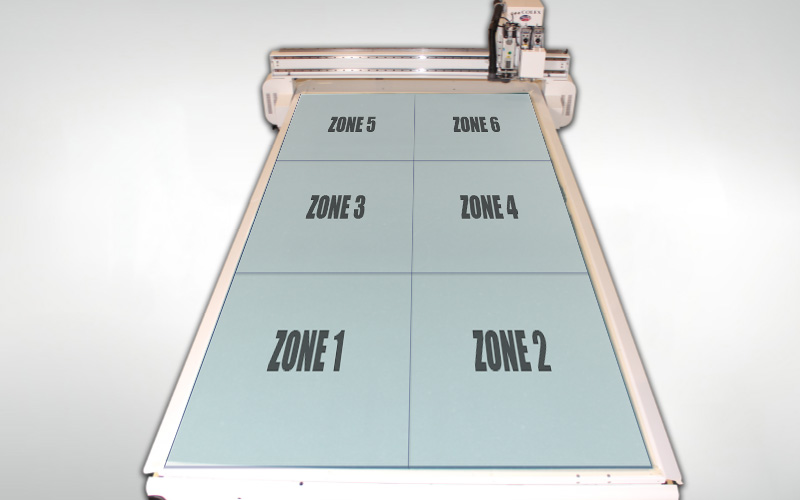 Our cutting table is designed for cutting sheet and rigid materials while delivering clean, smooth edge quality. The gantry is made out of Aerospace aluminum alloy, strong enough to accommodate the optional 3HP Router. The cutting surface of the machine can withstand 1,000+ pounds of pressure.